Ceramic Protection & Coatings
The ultimate car protection coating system solution Australia-wide
Complete Exterior and Interior Protection For Any Vehicle!
At IGL Coatings Australia our certified applicators offer a wide range of exterior protection applications ranging from our Ecocoat Quartz ISO Quality rated for 2 years all the way through to our flagship coating IGL KENZO Graphene reinforced nano coating rated for 5 years of durability. Unlike many competing brands on the market all of our coatings are tested and validated for quality and performance to meet and exceed ISO quality standards meaning that all claims to performance are backed by facts, testing and statistics!
Further to the amazing range of exterior coatings we also manufacture and supply innovative solutions to protect and maintain the interior of your vehicle including nano technology coatings for leather, vinyl, plastics and of course fabrics and textiles meaning that your vehicle will remain newer for longer and will be more resistant to damage from UV, dirt, oil, stains and general usage!

Wheels and glass are not only notorious for being difficult to clean and look after but wheels are very prone to having brake dust etching and damage. This is another area where IGL nano coatings shine above the rest by providing a long lasting durable layer that not only resists damage but considerably eases the chore of cleaning and maintaining wheels and glass. A further added benefit of coating glass is that wiper blade effectiveness and visibility in the rain will be enhanced dramatically.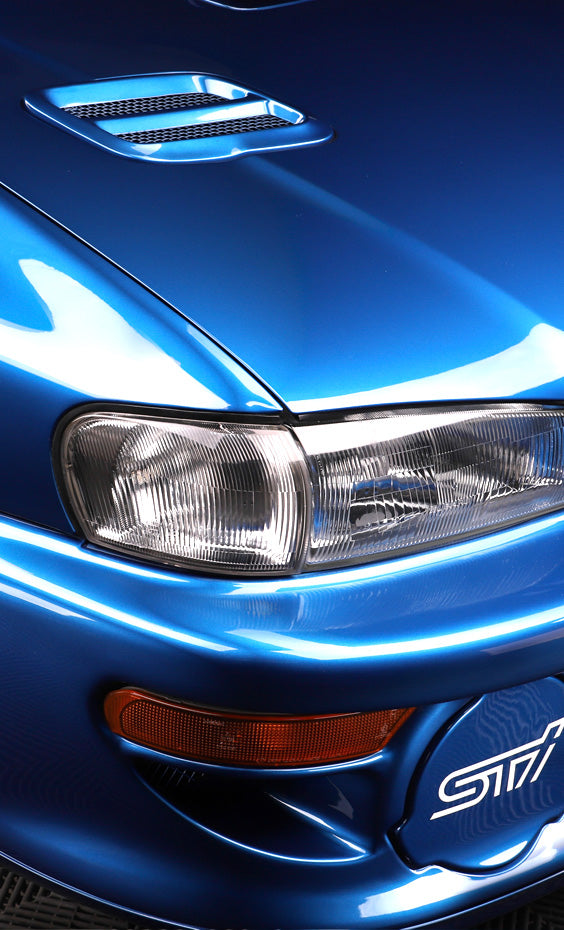 Book your car in for the best protection in Australia with an IGL Certified Detailer
Ceramic Paint Protection
IGL Kenzo Graphene Nano Coating
Our flagship Nano paint protection solution, Synthesised using the latest nanotechnology and graphene nano-platelets, Graphene Reinforced Ecocoat Kenzo has an increased durability of up to 5 years and a higher resistance to water-spots. It radiates a rich and natural glow reminiscence of bespoke wax and its thick 10H hardness layer protects 12 times longer than waxes.
IGL Ecocoat Quartz Nano Coating Range
Ecocoat Quartz is our hybrid 9H rated dual system ceramic coating that combines two ceramic coatings with different attributes to provide the ultimate layer of protection and an excellent finish for almost all types of paint surfaces. Ecocoat Quartz+ has enhanced durability, upgraded hydrophobicity, increased water spot & chemical resistance, improved slip for efficient cleaning, and superb clarity & gloss.
Whilst the above coatings are IGL Certified Applicator products only, our handy hobby detailers are welcome to purchase and apply IGL Poly which is perfect for application at home due to its ease of use forumla and will make any home applicator look like a professional detailer!
Ecocoat Kenzo's 100% active material creates superior hydrophobicity and extreme gloss.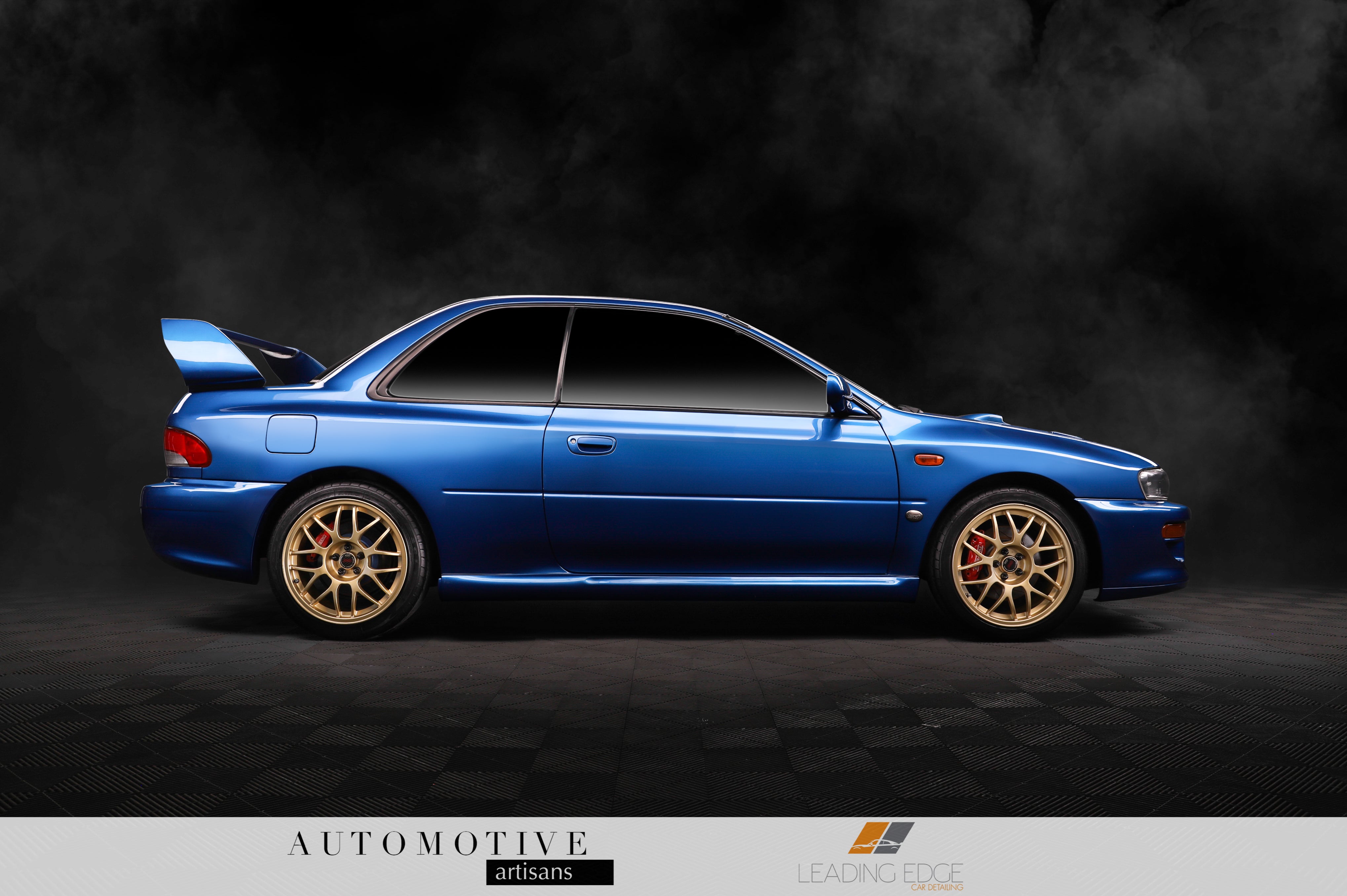 Ecocoat Leather is a REACH compliant 100% breathable, silica coating.
It protects against unwanted dirt and stains without altering the coated surface.
Interior Protection Coatings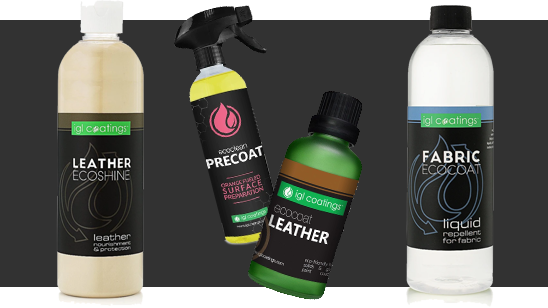 IGL ECOCOAT LEATHER NANO PROTECTIVE COATING
Our Ecocoat Leather Nano coating can be applied on any treated leather both natural and man made. The result is protection against unwanted liquids, dirt, and stains without altering the flexibility, appearance, or texture of the coated surface.
IGL Fabric Coating
IGL Fabric is a durable, long lasting nano coating that leaves a natural finish in both feel and smell yet offers amazing protection against staining and dirt. This durable layer will keep your fabrics including expensive alcatara looking as good as possible and when dirt does build up it greatly eases the process of cleaning. This coating is both available as an add-on to your professional coatings package when booked with an IGL certified applicator or to buy for DIY use on our website!
Wheels and Accessories
IGL Ecocoat Wheel
Ecocoat Wheel is a our premium wheel coating formulation created with more than 90% of proprietary modified silica. It forms an interlocking molecular glass like finish with amazing protection. Ecocoat Wheel upon full curing is rated at 9H based on the pencil hardness scale. It creates a new resistance against high temperature brake dust, marring, chemical attack and staining on the treated surface.
IGL Ecocoat Nano Coating Exterior Range
We offer a wide range of complimentary protectant solutions that covers all aspects of your vehichles accessories ranging from our IGL Ecocoat Headlight, IGL Ecocoat Trim and IGL Ecocoat Window. Ask for your IGL certified detailer to incorporate these coatings along with your IGL Kenzo ceramic paint protection package!
Ecocoat Wheel is a specfically synthesized 9H rated ceramic coating for wheels to withstand against high heat temperature brake dust, micro-marring and chemicals.
Frequently Asked Questions
IGL Coatings are all ISO quality certified meaning that all products must meet strict quality and testing criteria before sale. Every batch is individually tested prior to sale and every claim to performance is further tested and validated in accordance with ISO quality requirements. The result of this strict quality control and validation process is a range of coatings that always work as described each and every time. Furthermore IGL Coatings are a certified detailer only product meaning that for a detailer to offer our coatings they would have had to demonstrate specific skills and traits to both highlight their quality of workmanship and their working ethics.
Whilst only highly trained detailers are able to access IGL coatings certified products DIY detailers can access our entry level IGL Poly coating along with some of the easier to apply products suitable for DIY however IGL Kenzo is the most popular product due to its amazing performance and durability. It is highly recommended to have an IGL certified detailer apply our car protection products to protect your vehicle as they are also capable to carry out an extensive preparation process to ensure your car looks its best!
Yes, our certified products are all warranted as per our terms and conditions when applied by a certified IGL detailer.
Have more questions?
If you would like to speak to us about any further questions, please click the contact us button with your query and we shall get back to you as soon as possible.
Contact Us
Still have questions? Contact us!